16 X-Tra Patties and X-Tra Cheeses
Ever wonder what a regular fast food burger would would look like if you ordered 16 extra patties and 16 extra cheeses??? Well a dude in Santa Ana California went to his local In-N-Out burger and did just that. Now I know In-N-Out isn't a mom and pop - but these pictures were too good not to post on the site.
Check this out...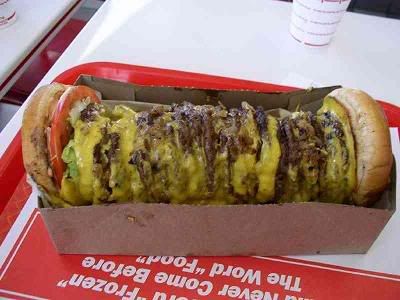 20 bucks for this bad boy...