Review #31: Bracken Store Cafe - Bracken, Texas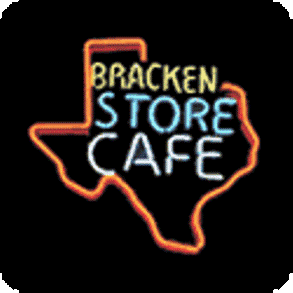 This past week was spring break for the TBG kids. Both kids wanted to pay Shamu a visit at SeaWorld in San Antonio. Before leaving on our trip, I searched my list of requested burger joints to find a good place to review in the San Antonio area. A search of my requested burger joints found a highly recommended burger joint named Bracken Store Café located northeast of San Antonio. I had received four requests for Bracken Store Café. I searched the web for information on Bracken Store Café and landed on their website which showed a picture perfect mom and pop burger joint. Also on their website I found that Bracken Store Café had been voted #1 by the San Antonio Guide for Hamburgers/Cheeseburgers. An award winning burger plus multiple review requests from TBG readers… I definitely felt confident I was about to discover another great burger joint in San Antonio. I popped in the address in my GPS, loaded the family in the car and headed west. Turns out it's a good thing I had a GPS because Bracken Store Café is definitely off the beaten path. In fact… I think it may not even be on a path. The physical structure screamed it was a good find. The strange hours, 11- 3 pm on Mon-Sat and 11 - 7:30 Fri, screamed it was a good find. Multiple recommendations and an award from a local newspaper screamed it was a good find. I couldn't hardly wait to get inside, place my order and see what kind of burger this picture perfect mom and pop burger joint offered its customers…
IMPORTANT: If you haven't already, please read the Texas Burger Guy terminology post. That will help you understand the terminology I use in this review.

Bracken Store Cafe Cheeseburger Review
Bracken Store Café has all the elements of a great mom and pop burger joint. First – you have to have a very ordinary, even rundown restaurant. The less "frills" a restaurant has – the better. Second – great burger joints need to be off the beaten path. No doubt Bracken Store Café has this requirement met. Third – despite the remote location – the restaurant needs to be busy. This tells me lots about the place. It's out in the middle of nowhere, not upscale by any means yet the place is busting with people. This requirement was a little hard to gauge as we arrived around 2:15… well after the lunch hour. Finally – a great burger joint needs lots of "flavor". As we walked into Bracken Store Café – it was clear to me that this place has lots of "flavor". License plates, business cards, signs, neon signs and about everything in between adorned the walls. They also had uneven floors! Bracken Store Café seemed to have it all… now was the time to test the burger.
The most important part of my visit was about to begin… ordering and eating the Bracken Store Café Cheeseburger. Following the recommendation of the San Antonio Guide, I ordered the famous Bracken Burger with Cheese. I wanted to order fries and onion rings as well to give those a try… but they were sold out of both. I settled for tots instead. Disappointed about the fries situation, my family sought out a place to sit and enjoy our food. It didn't take long for our food to arrive… or so we thought. Another person's food was delivered but before we realized it we had sampled their fries… I guess this was the last batch of fries in the restaurant. No rings… but we did get to try the fries after all. Things were looking up. It wasn't long though that our food was brought to our table and it was time to dig in.
Here is how I see the Bracken Store Cafe Cheeseburger ranking in the TBG categories:
Oooze Factor
The Cheeseburgers at Bracken Store Café are ½ pounders. I opened the burger and examined it to see if the meat is frozen or fresh. The patties are fresh beef. They don't skimp on the meat they put on the burger either… it was a pretty good chunk of meat. Although it was big – it wasn't too ooozy… not dry either… just not very ooozy. The white paper it was served in was white through the whole meal. This is a clear sign to me that a burger has an average oooze rating. Not dry… but far from ooozy.
Oooze Factor Rating: 5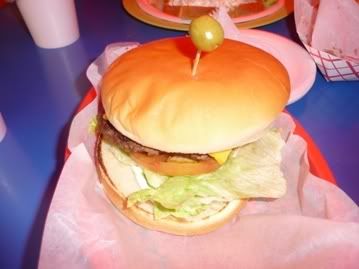 Cheeseburger - Click to enlarge

Herd Killer
The cheeseburger was a nice size. It wasn't small by any means but it wasn't necessarily putting the fear of death in any herds anytime soon.
Herd Killer Rating: 6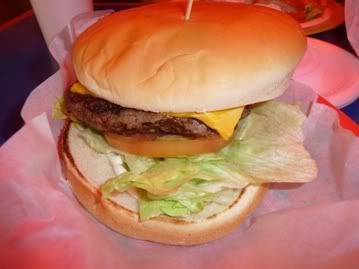 Cheeseburger - Click to enlarge

Handling
The burger was a good size… although not a two or three hand burger. It isn't small… but not huge either.
Handling Rating: 6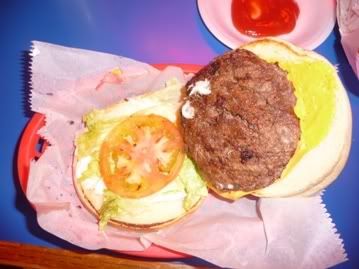 Cheeseburger - Click to enlarge

Bling Bling
The Bracken Store Café Cheeseburger is $4.69. That isn't a bad price for what you get. We ordered the burger, a chicken salad sandwich, large order of tots, 4 drinks and two kid's meals for 24 bucks. That's a good deal if you ask me…
Bling Bling Rating: 8
Gravedigger
Since Oooze and Herd Killer are both coming in about average, I think Gravedigger will also come in about the same. For a burger to put the fear of death in me, it has to be a super greasy burger with substantial size. This burger just didn't have that going for it…
Gravedigger Rating: 5 Shovels





I left Bracken Store Café satisfied that I had eaten a good burger and paid a good price for it. I was very impressed with the atmosphere in the restaurant which I will discuss later in the review. While the burger was good… it was far from a great burger. I feel a bit like Simon Cowell on American Idol when I say this… but the burger was just not memorable for me. I forgot about it in 10 minutes. Bottom line… my food was just good… not great. It's simple and average. These are words that aren't used when describing my favorite burger joint or even a good burger joint. If you are in the mood for a great burger in San Antonio, I'd look somewhere else.
Overall Bracken Store Cafe Cheeseburger Rating: 5
Restaurant Review
Much has already been said about how excited I was when I saw the old building that is Bracken Store Café. Adding to the excitement was the fact that the restaurant is very much off the beaten path. Visions of a San Antonio Mel's Country Café danced in my head as I entered the place.

Once inside Bracken Store Café, I quickly realized I had indeed found a classic example of a mom and pop burger joint. The floors were uneven in places. The interior is filled from floor to ceiling with "stuff". That "stuff" includes things like license plates, signs of all kinds, pictures, newspaper articles, hundreds of business cards I assume from regulars. I took a rough count of the tables in the main dining area and I counted 14. There was a smaller dining room that had 3-4 tables. I didn't count the chairs on the bar but I'd guess another 6 chairs at the bar if you wanted to dine there. It's not a big place by any means but it isn't the smallest place I have eaten in either.

We tried the chicken salad sandwich, tots and the kid's chicken fingers. I sampled Mrs. TBG's chicken salad sandwich and I concurred with her opinion that it was just a chicken salad sandwich… nothing to write home about. The same could be said of the kid's chicken tenders although the serving portion of the kid's chicken tenders was pretty substantial. I'd recommend ordering one and having the kids share them. The tots were just like the other food… just tots… nothing special.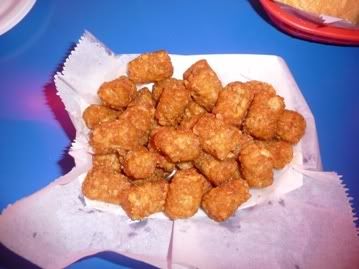 Tots - Click to enlarge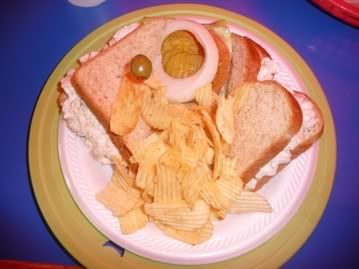 Chicken Salad Sandwich - Click to enlarge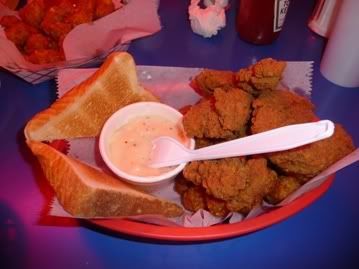 Kid's Chicken Tenders - Click to enlarge

Restaurant/Atmosphere
Bracken Store Café is a good casual place to sit down and eat. The food is just good… it isn't great but its good food at a fair price. I'd definitely pick a Bracken Store Café over a fast food joint any day. Easily the best thing about my experience at Bracken Store Café was the staff. The lady taking our orders was nice but probably the best thing for me was the number of times one of the staff members came to our table and asked if everything was OK. They really were very helpful and very nice. We were there when they weren't as busy but judging from the number of people they had on staff in the restaurant… I'd bet they could handle a lunch crowd pretty well.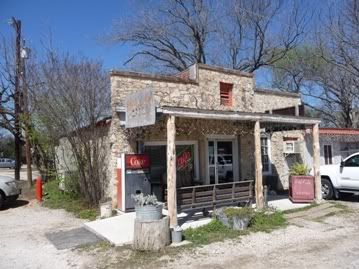 Click to enlarge

Directions
Bracken Store Cafe is located Northeast of San Antonio near Rolling Oaks Mall.
Address
Bracken Store Cafe
18415 Bracken Dr
Bracken, Texas
(210) 651-6515


Map
Bracken Store Cafe

Website
Bracken Store Cafe Website

TBG Overall Rating
Bracken Store Cafe provided a pleasant dining experience. I remember most the people and the service we received. The food was just OK. If you are ever in Northeast San Antonio and in the mood for a mom and pop burger joint experience, I'd check out Bracken Store Cafe.
Overall TBG Rating for Bracken Store Cafe: 6